Fernando Betto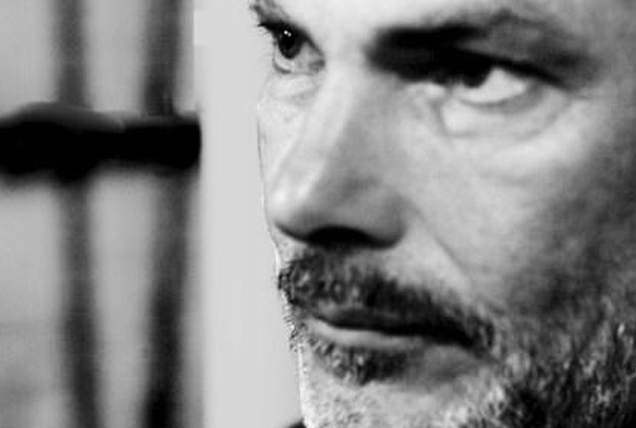 Biography:
Fernando Betto was born in June 7, 1961 in San Giorgio delle Pertiche, Padua.

In 1978 he graduated MAESTRO D'ARTE at the Institute of Arts 'Pietro Selvatico' in Padua, specialising in metals, marble and wood.

After graduation, Fernando Betto refined his academic preparation in several 'gold shops' within the territory of Padua and Vicenza, thus acquiring knowledge about ancient traditions of jewelry art and especially those unknown, related to precious metals processing.
He has been and still is designer for several goldsmith companies within Vicenza area.

In September 2011 Fernando Betto opened his 'Oficinad'arte', a workshop with showroom in the old town center of Padua.
Since 2012 he has been promoting cultural initiatives for young artists by attending – within Oficinad'arte – the national competition of contemporary jewelry "OL3… …the beat" (beyond the beat).
Exhibitions:
– 1996, Apocalisse 99, casa G.B. Cima, Conegliano (TV)
- 2011, Aperitivo con il gioiello, Hotel Imperiale, Taormina
- 2011, Arte Padova 2011, 22a Mostra Mercato d'Arte Moderna e Contemporanea, Padua

– 2011, Pensieri Preziosi 7, Gioielli d'Italia, Oratorio San Rocco, Padua

– 2012, Folies d'Essai, Caliban Galleria d'Arte Contemporanea, Treviso

– 2012, Trasparenze, Semi d'arte Galleria d'Arte Contemporanea, Torino

- 2012, Microcosmi Preziosi, Atelier Boffi Barberini, Rome

- 2012, Arte Padova 2012, 23a Mostra Mercato d'Arte Moderna e Contemporanea, Padua

– 2013, Anatomia del Design 2013, Milan Design Week 2013, Opificio 31, Milan
Awards:
'Galileo' literary award, 2009, city of Padua and Italy
Associations:
Member of AGC Associazione Gioiello Contemporaneo (Contemporary Jewel Association) since 2011
Bibliography:
– 'Galileo e il libro dell'universo: gli orafi e gli argentieri interpretano', Daniela Banci and Stefano Rossi, Padua, Unione Provinciale Artigiani, CNA, 2009 

– 'Aperitivo con il gioiello contemporaneo', S. Laganà, La Sicilia newspaper dated 4th September 20xx, Catania
- Arte Padova 2011, 22nd Modern and Contemporary Art Exhibition, Padua 

- 'Pensieri Preziosi 7, Gioielli d'Italia', Mirella Cisotto Nalon, Padua, 2011
Sitography:
– www.oficinadarte.it